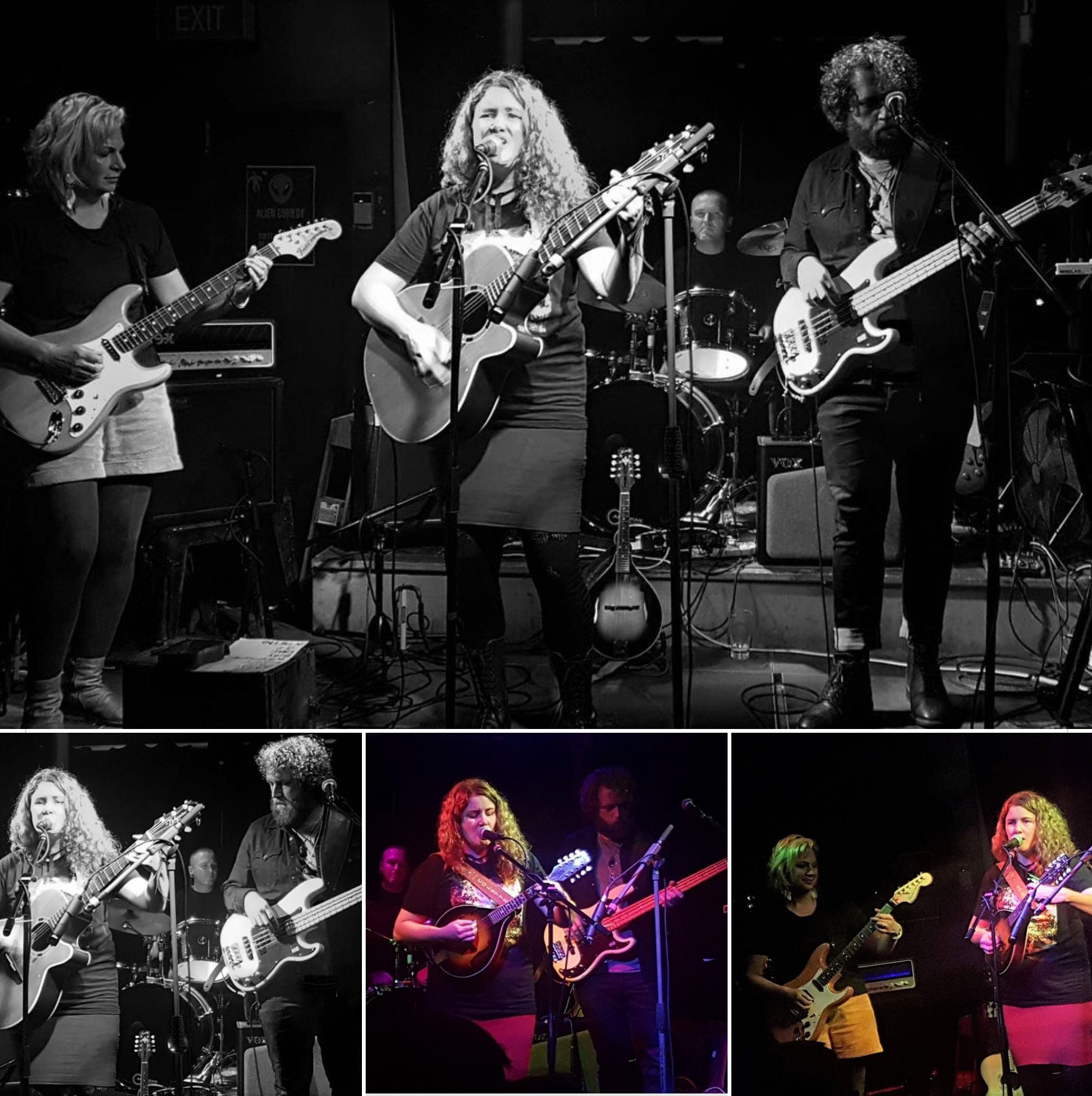 Well, weren't we lucky?!
We got in and did our gig at Moon in Wellington JUST DAYS before the country was put into Level 4 Lockdown.
The gig was a really special one, with Ingrid Saker opening- just a woman and her electric guitar. I was surprised by the obvious blues influence that her guitar style had, but then add her voice and song-writing, and it sounds indie. 
We performed a 50 minute set from my album 'Memory Lake' and man, it really felt like it went by so fast, because I was loving every minute of it. The band sounded so tight. Kerrie and Hayden really went to the next level to hone the perfect tones and effects for each song. Jordan, as always, added such energy and kept us 'tight'. He and I have been playing together for about 3 years now (he also plays drums on my album... ), so it's easy. 
We had great feedback and a pretty full venue, which is always fantastic- especially when you play well!
I'd been panicking for days leading up to the gig as my throat has been buggered from a flu (no, not Covid- I got tested!), but thankfully, all was right on the night.
Scott Pilgrim followed us, with a wide selection of his original songs, performed by various people. I was amazed how many different styles he could weave into the framework of his creative outpouring. 
All & all, a fantastic night to have done before our small world became even smaller. 
I'm sitting here in my studio in Level 4 Lockdown, unsure what this Delta strain will do and how things will pan out for the tour we have planned in October down South.
Anyway, take care everyone. Keep enjoying the things that you love if you can- & be kind to each other.
Nga mihi,
Colette
xxx