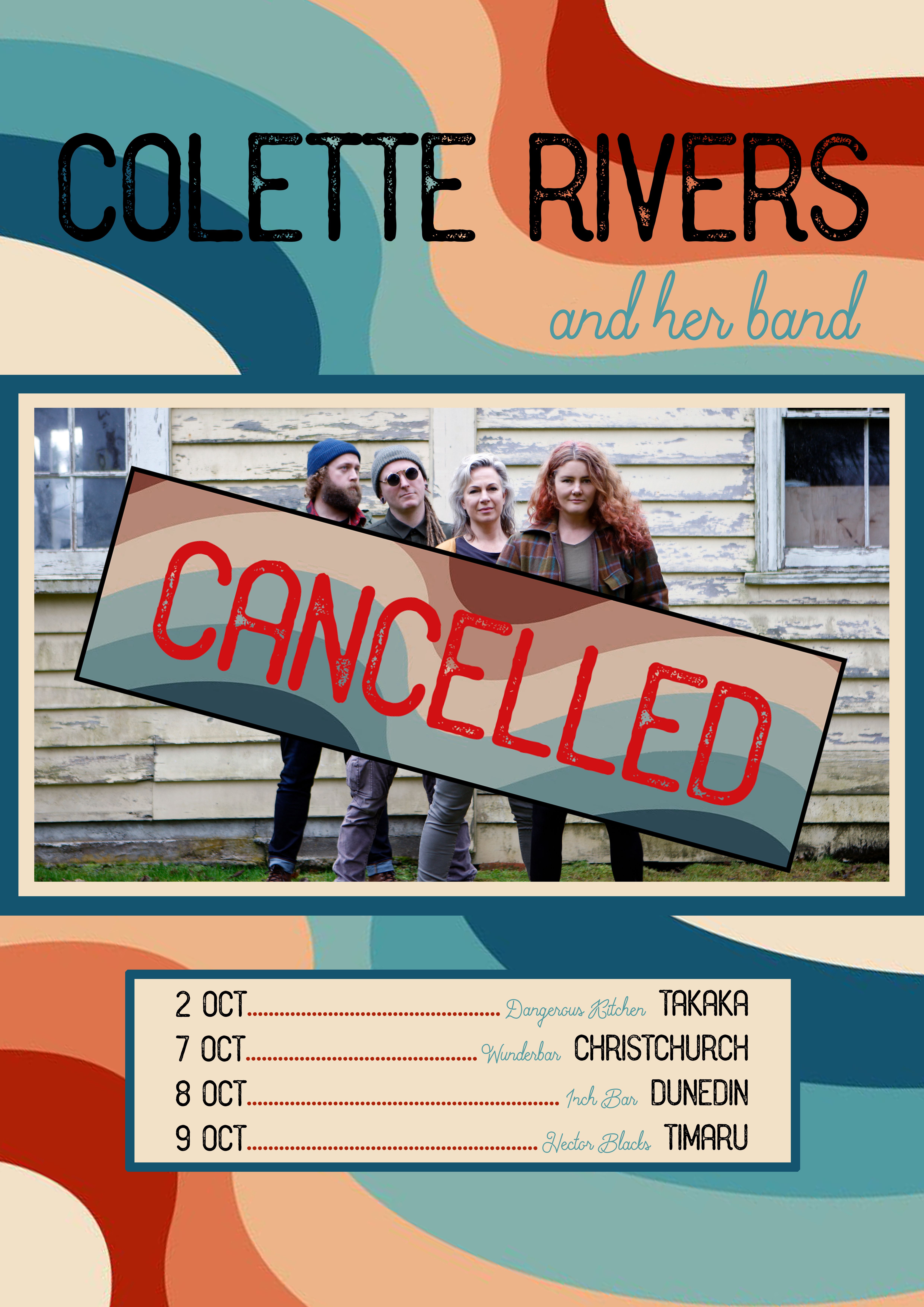 Hi Friends, 
Well it is with a heavy heart that I have decided to pull the plug on our upcoming tour down South. 
Planning tours takes a ridiculous amount of time and energy to organise- which I had done..... We were really looking forward to it, but alas- it was not to be-- at least not for now. 
My band and I have had a number of factors come into play as a result of the Covid-19 Lockdown and have finally admitted to ourselves that a tour right now is not going to work. 
We'll reschedule again when times are a little more certain. 
In the meantime, I'm heading back to the studio to finish my second album and we'll hit the rehearsals again once we're allowed to grace each other with our presence again. 
Take care out there and keep your spirits high (and I don't just mean in glasses!). 
Colette Rivers 
xxx