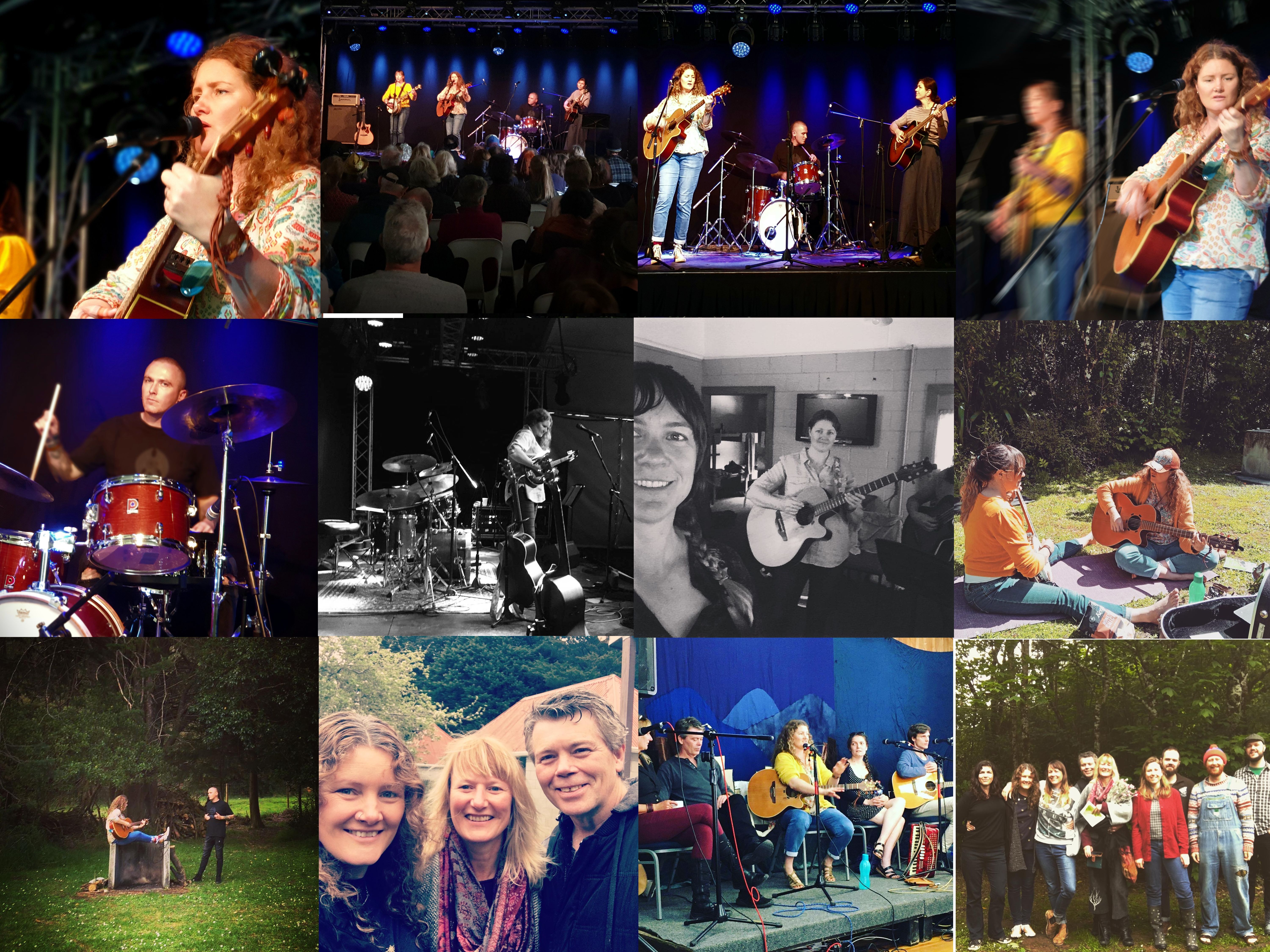 Whew! Well, what an amazing 3-4 days we had at Wellington Folk Festival.
I had 3 official gigs on Friday, Saturday and Sunday, playing with my awesome bandmates (Sarah, Brook and Jordan).
The talent of the other musicians & acts was fantastic and it made for many exciting gigs and late night jam sessions.
The organisers of the festival were really onto it and I felt very lucky to be sharing a cabin with 'Entrada', 'Sadie and Jay' and 'Barry and the Crumpets.' (see bottom right photo- sadly missing Tessa and Jonathan from Entrada though). 
I also was involved in 2 workshops. The first was a songwriting workshop with Penelope and Robin of 'Grawlixes' and 'Sadie and Jay.' The second was one that I ran to get fellow musicians talking openly about the industry, gigging etc.
In general, it was an excellent long weekend. We played really well, had a lot of positive feedback, made new friends and found that it exceeded our expectations on every front. YAY WELLYFEST!