Well, 2023 has so far flown by. Though we are only in April, it's been busy for me. 
I've had a few gigs in the Wairarapa and a few in Wellington which have all been really good. Nowadays, I either play solo, as a duo with Momo Sato on keys and harmonies, or as a trio with the addition of Jordan Tredray on drums. 
Jordan has been playing on and off with me for about 4 years and I got him to play some session drums on the 'Memory Lake' album. Momo came to the fold about a year ago and we're still having a lot of fun together, so long may this combo continue. 

The sound recording from this weekend's gig at Moon in Newtown (very cool indie venue in Wellington, NZ) didn't work, so all I have is a few rough pics- at this stage…. But it was a great gig & we were really happy with the sound and appreciative of the wonderful audience that we had.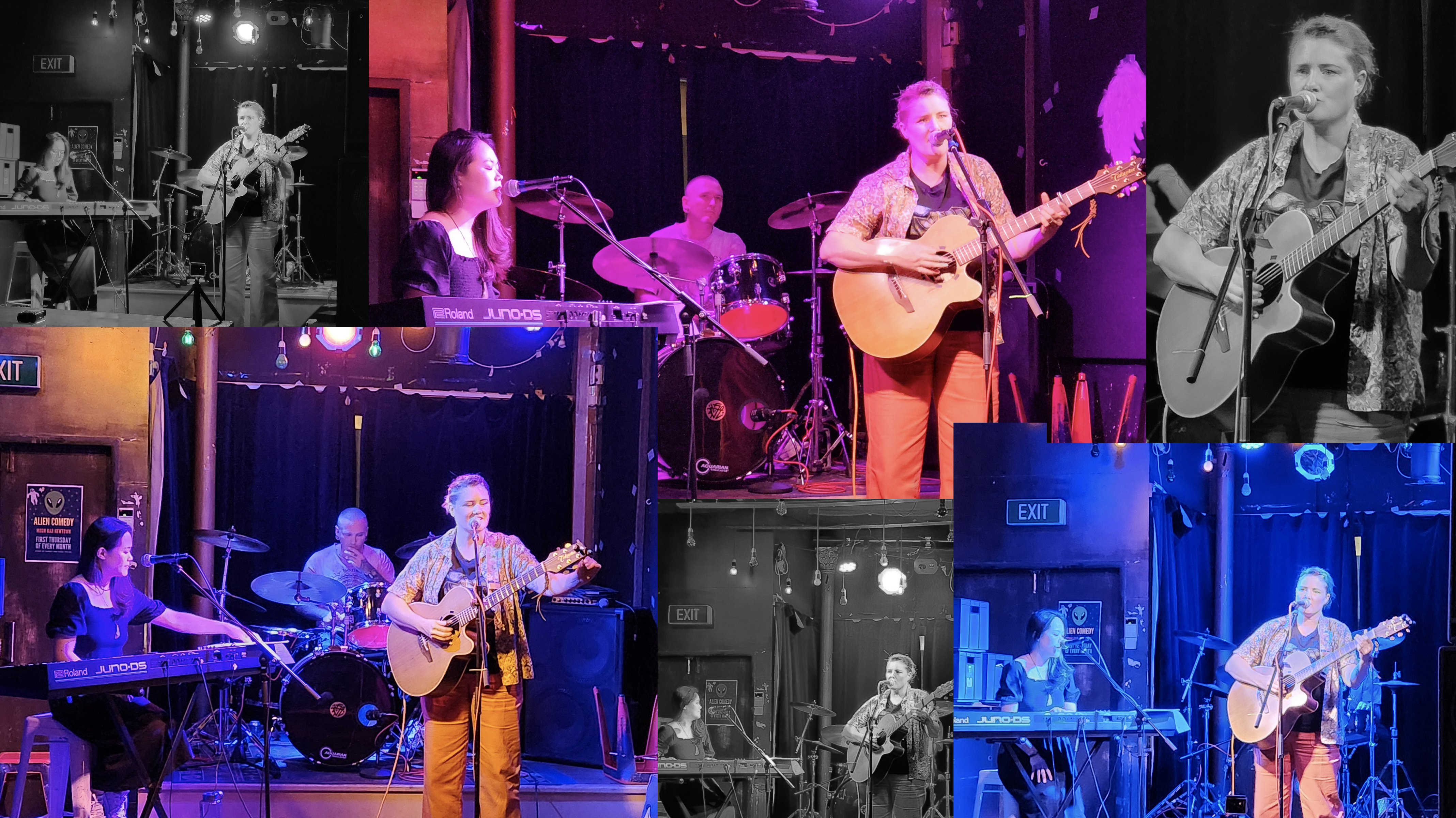 In the Studio- I'm actually almost done with my EP! YEEEEEEE!!! 
I've decided that I'll release an EP with 5 or so songs on it and then the album later in the year. I'm just doing final fixes and mix tweaks, so hoping that it won't be far off before I get that out to you! 
Sometimes life gets in the way- the money job vs the happy job. hmmmm….. 

Peace. xx