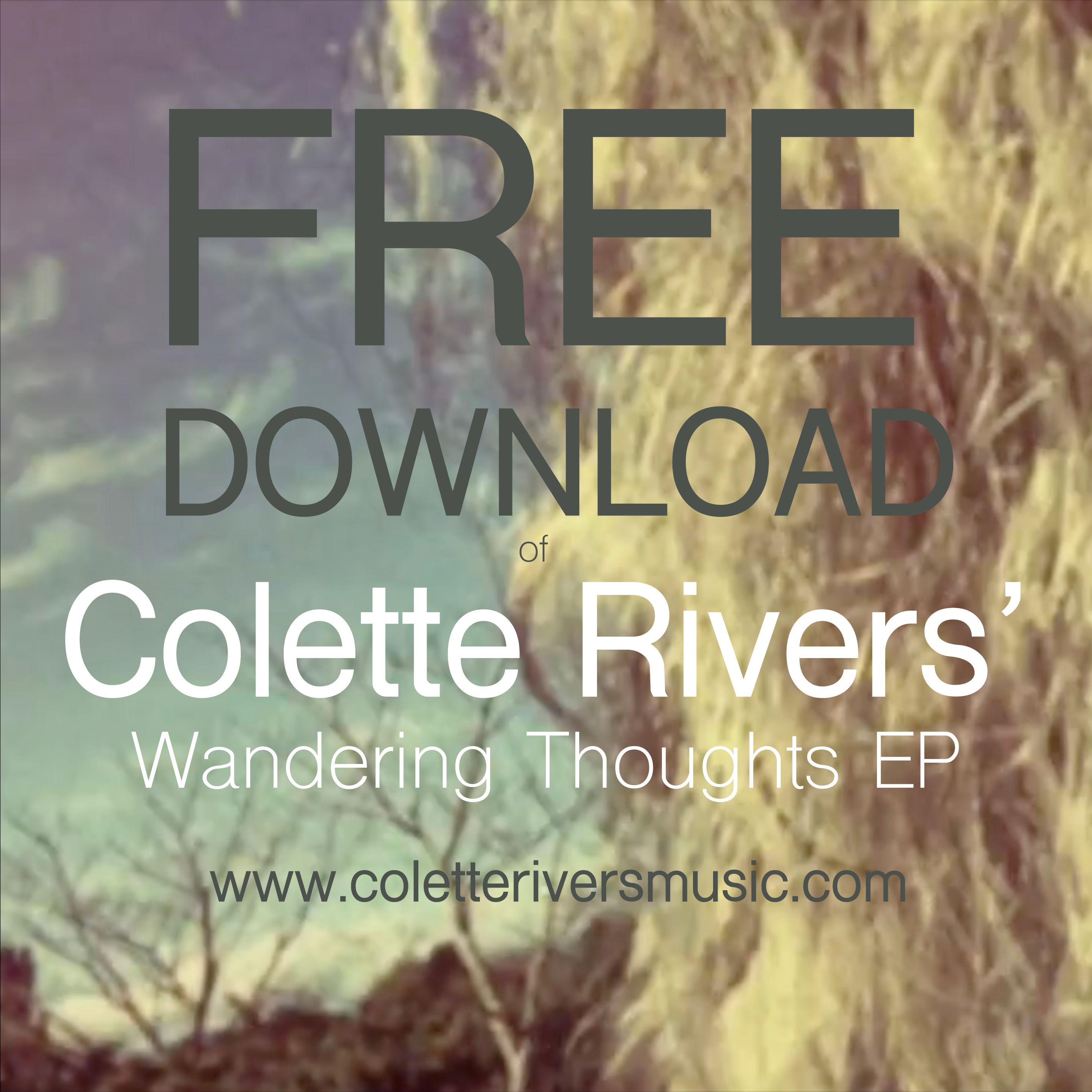 Hi Friends, 
I hope you're all staying well and managing to NOT go stir-crazy during this time. 
This is to let you know the exciting news that I have decided to give away my EP Wandering Thoughts FOR FREE! 
Simply go onto the music section and download away! Don't forget to check out the lyrics.
I do ask you one favour in return.... To help me get my music heard by more people, I ask that you share this with someone else. It can be via email, facebook, instagram, twitter- whatever you like! I would really appreciate your help! 
If you want to let me know what you think of the EP, I'd love to hear from you. 
Lots of love, 
Colette Rivers 
coletteriversmusic@gmail.com 
www.coletteriversmusic.com