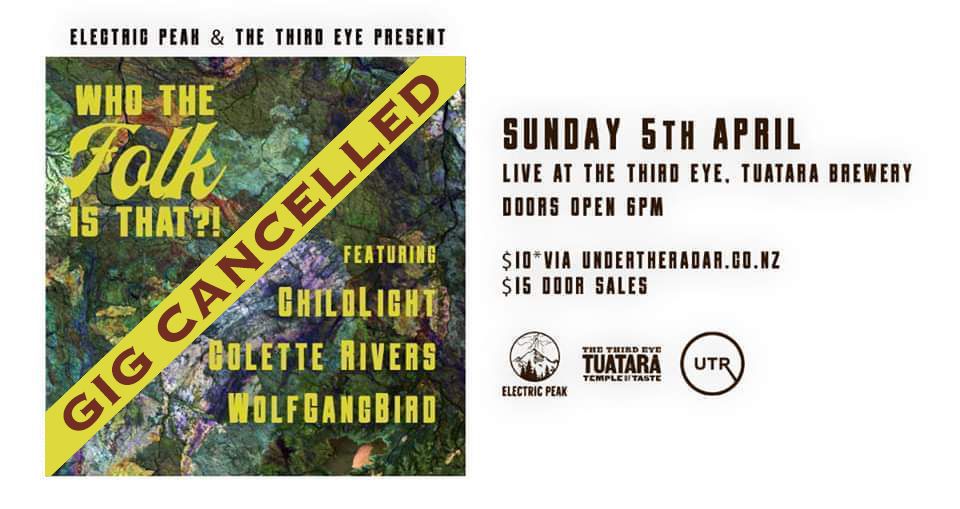 Well, I'm afraid that even though some of the venues I've got gigs booked with are fairly small, the side of caution is being erred in response to the Coronavirus. Today, I have had another 2 gigs (including the one above) cancelled and a handful of others around the North Island put on 'pause' for the foreseeable future. 
I'm going to spend this time in the studio doing some new material, and hopefully get you all a few little 'live, but online gigs' in lieu of the cancelled gigs.  
Stay safe out there & thanks for all the support.