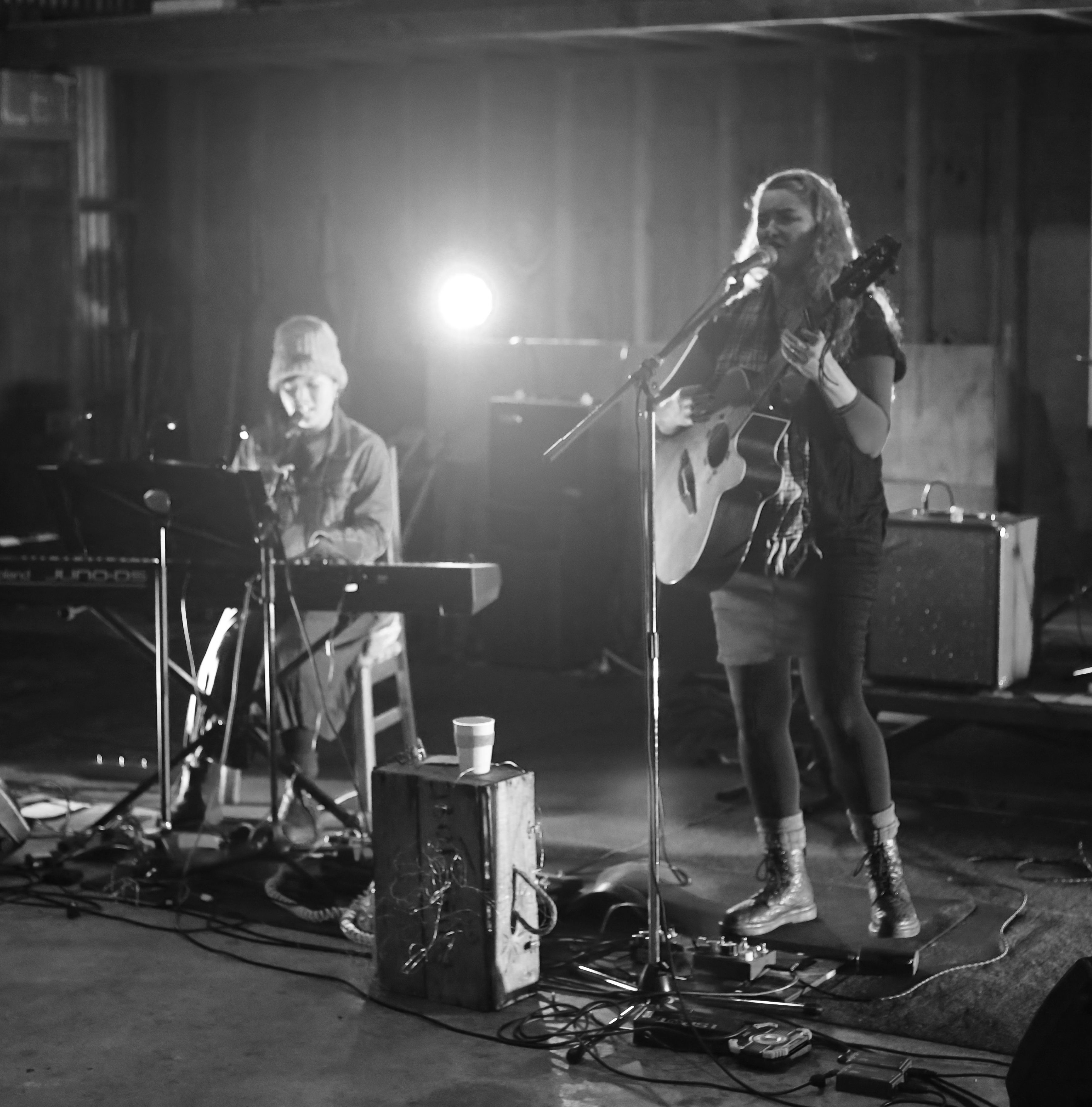 It was a cold and blustery night, as we unloaded amps and gear into the barn on the outskirts of town.
Momoko and I were to play our fist gig together and I was excited to also be performing a handful of brand-new, never-been heard songs that I've been working on recently.
I've had so many gigs cancelled because of Covid, mandates and sickness that I wasn't sure we'd even make it through the door on the night!
Dave Boone opened, doing some great covers- really raw, cool voice- man and his gat.
Then we played - The new and improved Colette Rivers duo...(all originals of course). What was really cool is that with this new arrangement of just me on guitar and Momo on keys, it sounds different yet again to how I've played the songs in the past. It was a lovely full sound, with M doing sweet and precise harmonies that made me giggle inside with glee. 

We performed 'Heaven & Earth' which is the single I have coming out this Friday (8th of July) which is also pretty exciting.
Great audience. A lot of familiar faces, friends, family and strangers of course. There were a few memorably failed attempts at breakdancing. This has got to be my first hometown gig in a very very long time. There aren't a lot of places to play around here, unless you count cafes and bars where people are there to eat and drink - and I've done a few of them!!!
Anyway, it was great.
The 'Sons of Boomers' band is a collective of people (most are my work colleagues!) who get together once or twice a year to blow the roof off of whatever space they can find.
They came on last to rock the pants off of everyone there- a really good mix of rock covers that weren't the painful ones we tend to hear over and over in every kiwi bar. 
We had a great time. My hands got very close to freezing up mid song on a couple of occasions, but we got there in the end. 

Thanks to the lovely Tonnie Ten-Hove for taking photos!